Take on the Great Wall Challenge for Vinnies
Imagine trekking one of the world's greatest wonders by day and gazing up at the stars by night, knowing every step you take will make a difference to Australians experiencing disadvantage.
On this amazing 11 day adventure, you'll travel through history to the very heart of China's ancient culture. Winding its way across the north of China, the Great Wall of China is one of mankind's most impressive accomplishments. Over five days, you'll trek between mist-covered mountains, into local villages, across rolling farmlands and through dense forest.
If you join us for this unforgettable fundraising adventure, you'll be supported every step of the way. We'll help you reach your fundraising goal, physically train and mentally prepare for your journey. We will take on each challenge together!
Highlights
Meet incredible new friends and make a lifetime of memories together.

Experience the magic and majesty of the famous Great Wall of China and hike different sections of the wall - some restored and others rambling and overgrown.

Get a taste of the real China off the tourist trail as you stay in local villages and explore Beijing's famous night markets and ancient neighbourhood hutongs
RAISED SO FAR
$0.00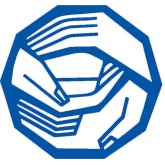 $0.00
Best of all, with every step you take on your Great Wall Challenge you will be helping Vinnies change lives, raising funds to support Australians who need financial, material and emotional support in times of crisis.
What will my impact be?
You can help us rebuild lives from the ground up. At a local level, your help will enable our members and volunteers to offer assistance directly to thousands of families and individuals. At a broader level, you will be contributing to a large network of specialist services that enable people to transition out of crisis and break the cycle of homelessness and disadvantage.
By supporting Vinnies you are making an investment in someone's future. Vinnies visit families in their homes providing person-to person practical assistance to help people back on their feet. Vinnies programs provide life skills, education and training to assist people in making better decisions and taking control of their lives.
How your fundraising will change lives:
Through Vinnies home visitation and specialised services, we can ensure that people experiencing disadvantage aren't alone by offering them the right programs to help them break their personal cycle of poverty and disadvantage.
$36 can provide a bed for a night in one of our crisis accommodation services.
$82 can pay for a life skills course such as cooking, job interview preparation or learning computer skills through an accredited TAFE course.
$214 can provide a safe haven for a woman and her child escaping family violence.
$1,000 can prevent a family from being evicted from their home.
Fast facts:

Dates: 5-15 May, 2017
Registration fee: $770 (non-refundable)
Fundraising target: $4,000 (excludes travel)
Travel quote: $4520*
Trip duration: 11 days
Challenge duration: 5 days
Accommodation: Twin-share accommodation in 2-3 star hotels
Find out more: http://bit.ly/GreatWall4Vinnies
Who can join?
You!
Why not invite your partner, family or friends to join you? Meet like-minded supporters and learn first-hand what it's like to fundraise for a cause that you are passionate about.
Your network
Your contacts through community groups such as church, sport or school or professional contacts through colleagues, suppliers or membership groups are welcome to join this opportunity and make a difference as well.
| | | |
| --- | --- | --- |
| | | |
| | Inspired Adventures create exciting charity challenges for people of all ages and fitness levels. These once-in-a-lifetime adventure treks on average between $50,000 and $100,000 for charities around the world. Are you ready for your own? | |
| | | |